Ice Skating at Rosa Parks Circle in downtown Grand Rapids, MI – March 2, 2013

The ice skating at Rosa Parks Circle has to be the best deal for a winter family activity in all of West Michigan. It costs $2 for adults and $1 for kids under 17 with free skate rentals included. The ice is usually open from early December through the beginning of March. We made it out on the second to last day of the season this year.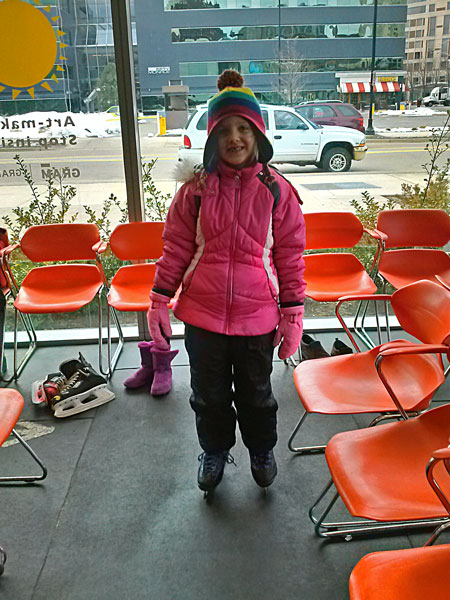 After finding the circle, follow to path of black rubber mats for about 200 ft. from skating rink to the corner entrance of building to the south. This is where you pay for admission and get your skates. You can leave your shoes under the chairs in here. If you have your own skates you will still have to stop in here to pay.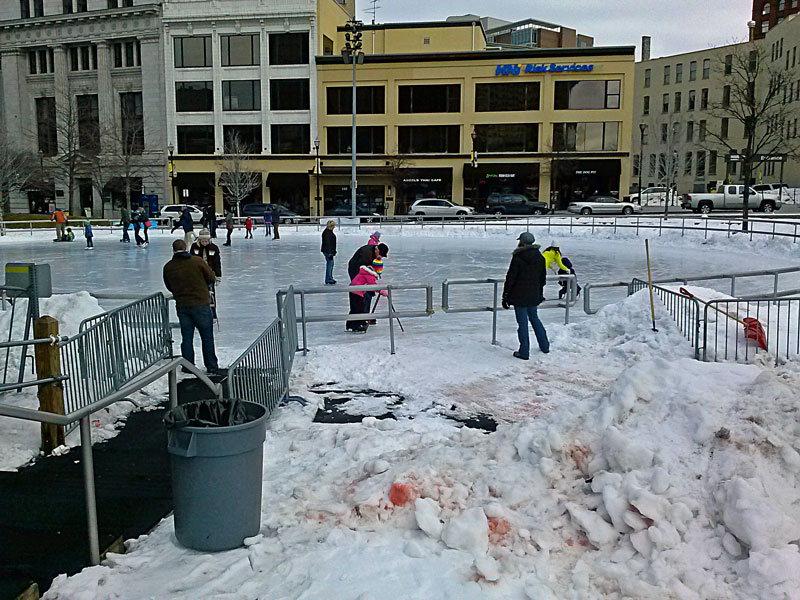 Heading down to the ice rink.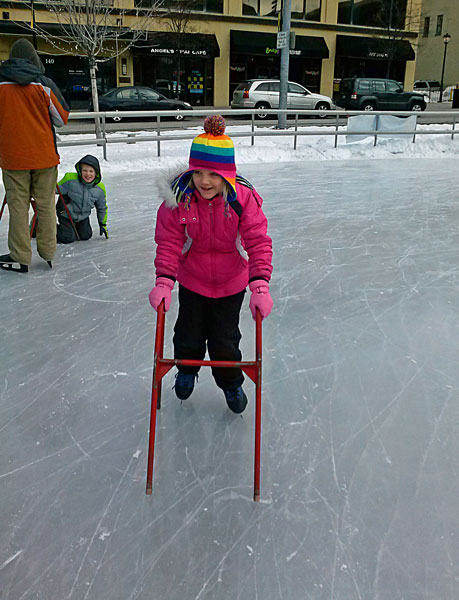 There are a couple walkers…or I guess you could call these skaters for beginners. Reesy made her first few laps with this.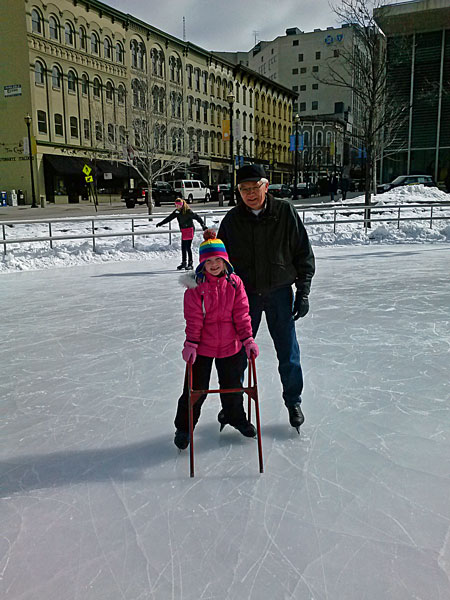 Skating with Grandpa.
Making a lap around the ice rink.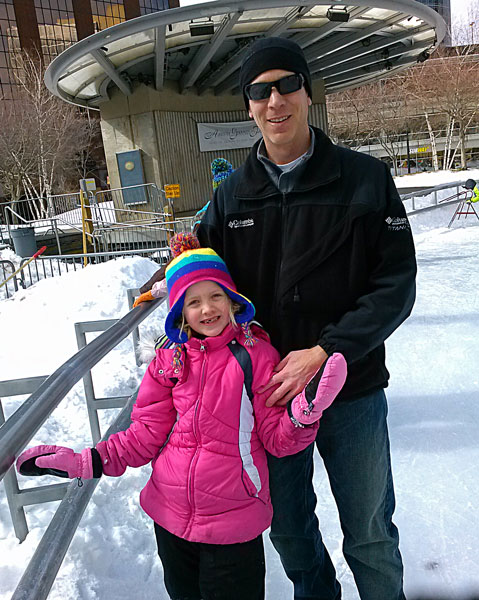 Taking a break by the hand rail. We had almost perfect weather for outside skating. It was partly sunny and almost 30 degrees.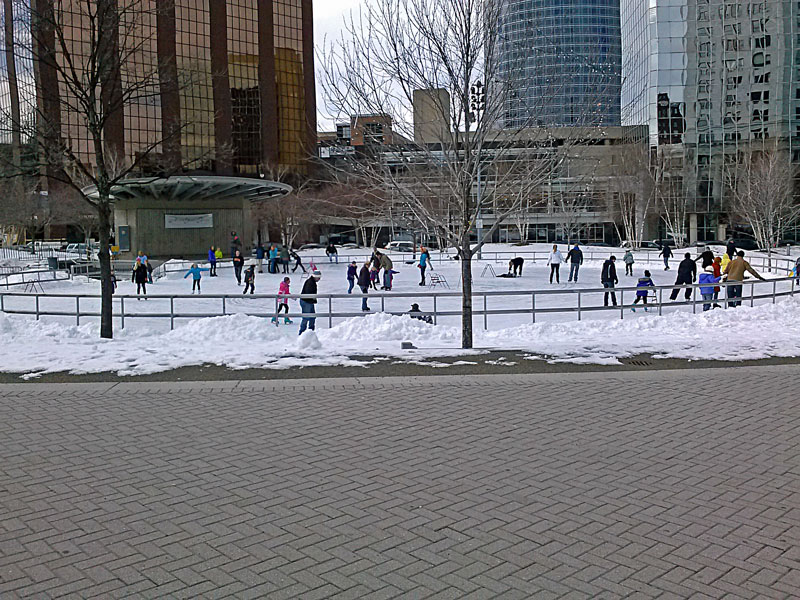 After about an hour of skating our feet had enough. We wanted to head across the street to the Dog Pit for a late lunch, but someone really wanted McNuggets instead. We will have to try the hotdogs next time.

My first atempt at a panoramic with my new phone didn't come out quite right, but it still gives a good overview of the area.
Rosa Parks Circle is located on the corner of Monroe and Pearl in downtown Grand Rapids.
Plan on paying for parking in either one of the nearby lots or the metered street parking. We were lucky to find a space right next to the rink on Monroe Center Street.
Hours for open skating:
Monday & Tuesday 6:00pm-9:30pm
Wednesday & Thursday 12:00pm-9:30pm
Friday & Saturday 12:00pm-10:00pm
Sunday 12:00pm-9:30pm
Find the most up to date information visit the Rosa Parks Circle Ice Rink Facebook page >>
---
---
Our Favorites:
If you have never treated your feet to the awesomeness of Smartwool Socks
you are missing out. We have several different weights and wear them year round. The high quality Merino wool is soft and itch free. They wick moisture well and are naturally anti-bacterial so you can wear them several days in a row before they need to be washed. Merino also does a fairly good job of insulating even when wet which is a big benefit for cold weather activities. Pick some up, it will the best 20 bucks you have ever spent on your feet.
FindSmartwool Socks on Amazon >>
---
Advertising Disclosure: We may receive a commission if you click a link on our site and purchase one of the products or services that we recommend.