Go Karting at Michiana Raceway Park in North Liberty, Indiana – April 20, 2012

This trip is a little different than you typically find on this site and it is a little long for a day trip, but we had a great time so I thought I should share it. My Dad treated all the brothers in the family to some go-kart racing at the Michiana Raceway Park near South Bend, Indiana. We met Saturday morning for the 1 hour and 45 minutes drive from Holland, Michigan down to the track.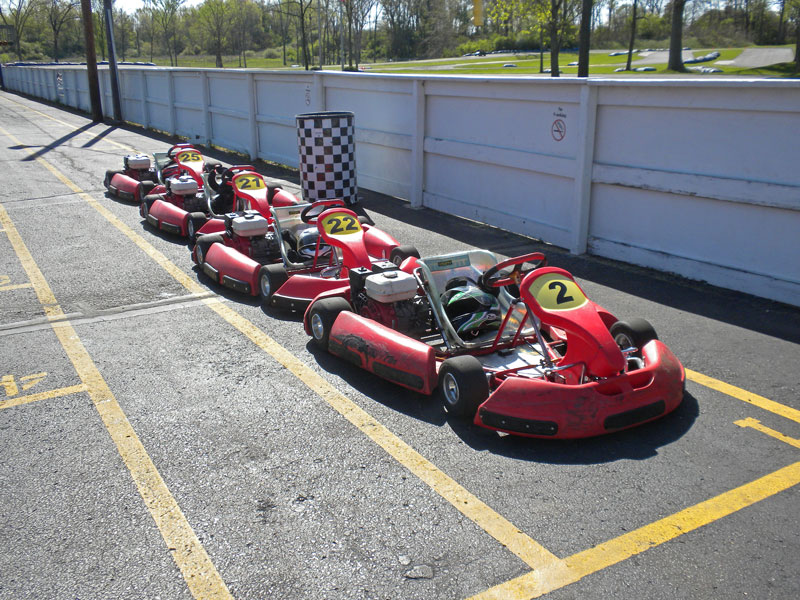 They do not have your typical rental karts here. These karts are capable of 45 MPH!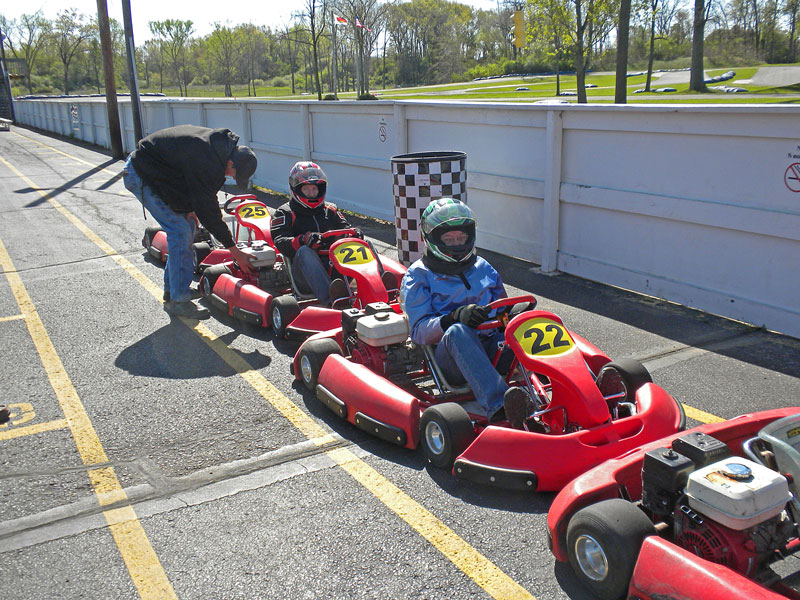 For these quick little karts you are required to wear long pants and closed toe shoes. They provide you with a helmet, neck brace, gloves and jacket. All of this fun doesn't come cheap. It is $5 daily and then each 15 minute session is $25. We broke our two 15 minute sessions into three 10 minute sessions. This was good because after the 10 laps we were ready for a break. This also gave us a chance to switch karts. They are all supposed to be equal, but we had 2 that were a little faster than the others.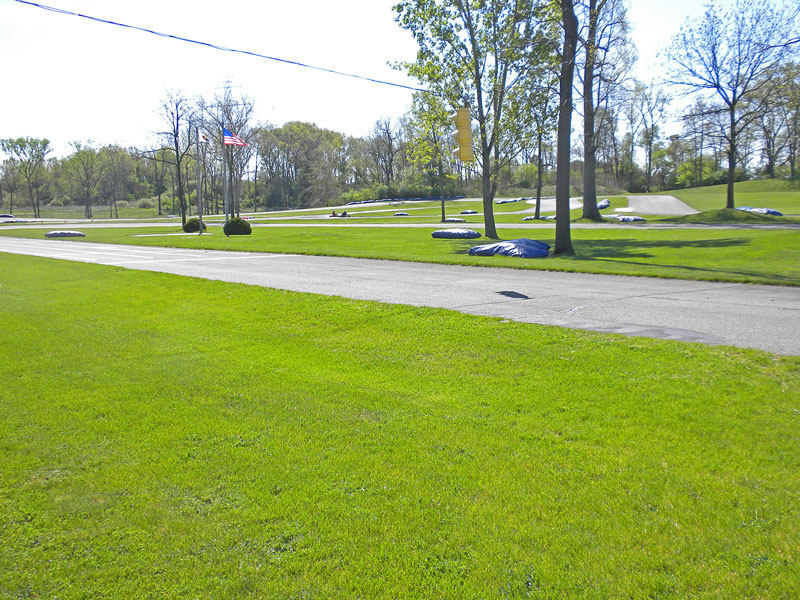 The track at Michiana Raceway Park is about a 1/2 mile long and it takes about 1 minute for each lap. There are enough turns and hills to make for an interesting race.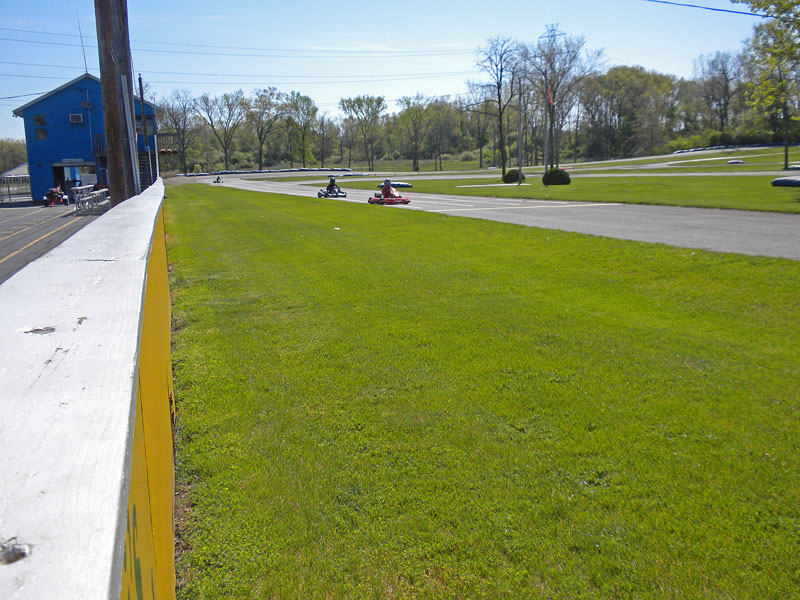 The fast straight-a-way section of the go kart track. We had nice sunny 60 degree weather. We were still pretty warm by the end of the race with all the safety gear on. It is more of a workout than you would think.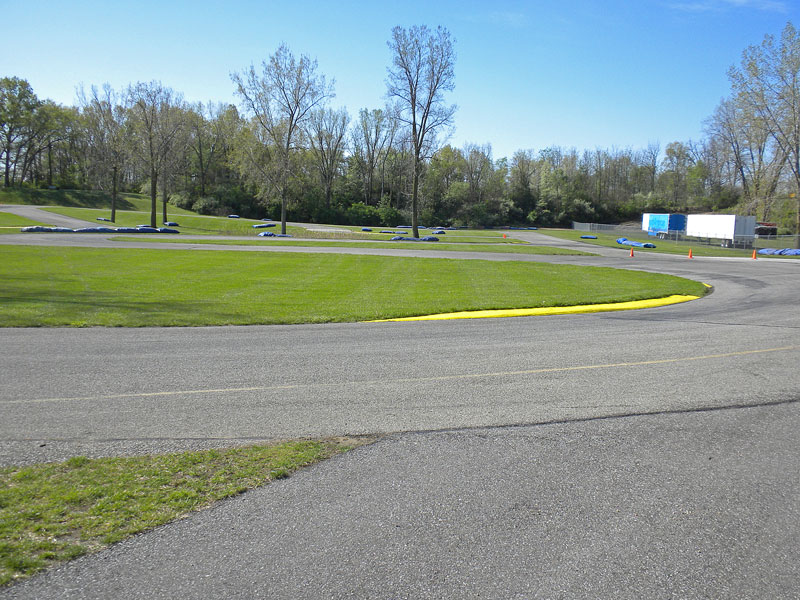 The big sweeping turn at the end of the long straight-a-way. You can take corners really fast in these karts, but we had a couple spin outs here.
For more information visit: jetkarting.com *make sure to call before you go to see if rental times are available.
After racing we drove toward South Bend and found the Bendix Family Restaurant for lunch. They have large selection on the menu and the food and service were both very good. Map >>
---
---
Our Favorites
I have had my GoPro camera for a couple years now and we are still finding new ways to use it to document and share our adventures. It is easy to use and the photo and video quality has been surprisingly good.
Connecting to the GoPro using the smart phone app and the camera's built in Wi-Fi is a really nice feature that allows you to control the camera, change settings and view your videos. The app also has a live view feature that lets you view what the camera sees on the screen of your smart phone. I have found this very useful for framing shots because there is not a screen or view finder on the camera.
Click here to find GoPro cameras on Amazon >>
---
Advertising Disclosure: We may receive a commission if you click a link on our site and purchase one of the products or services that we recommend.