Pines Point Recreation Area and Silver Lake State Park – Day Trip – August 8, 2010

A stormy morning gave way to warm and windy Sunday afternoon. We packed a lunch and our swimsuits in the car and drove up to Pines Point Recreation Area near Hesperia, MI. After a picnic lunch we changed into our swimsuits and walked down to the canoe launch on the White River for some tubing.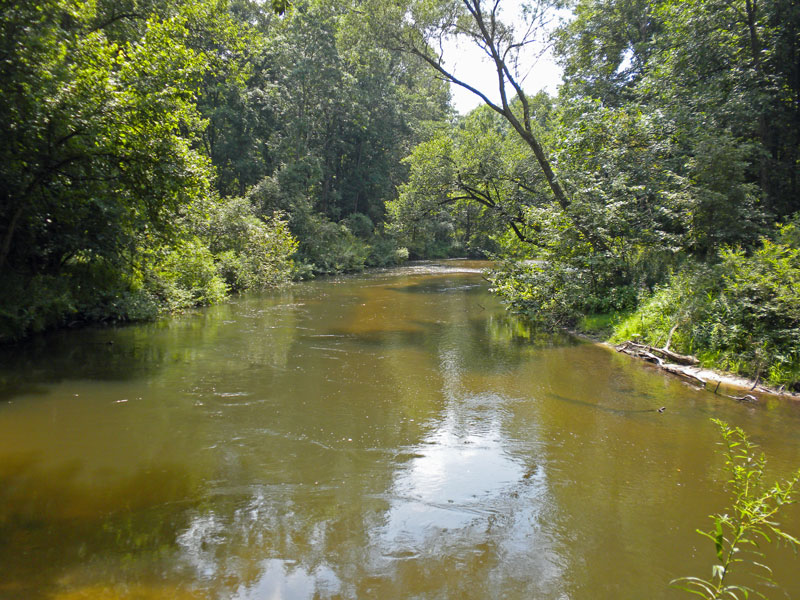 At Pines Point campgrounds the White River has a large oxbow that makes a perfect tubing loop. After about a half hour float you end up right back where you started. The river was a little darker than normal from the heavy morning rain.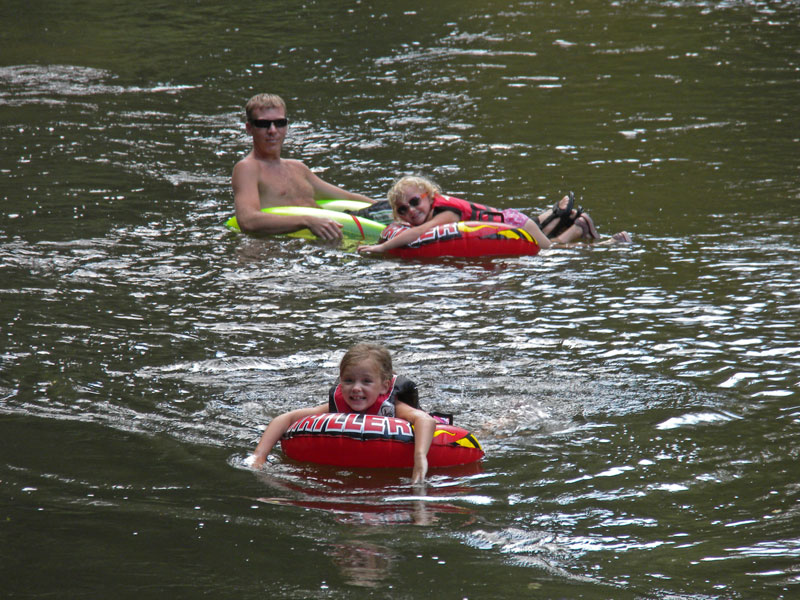 All smiles floating down the White River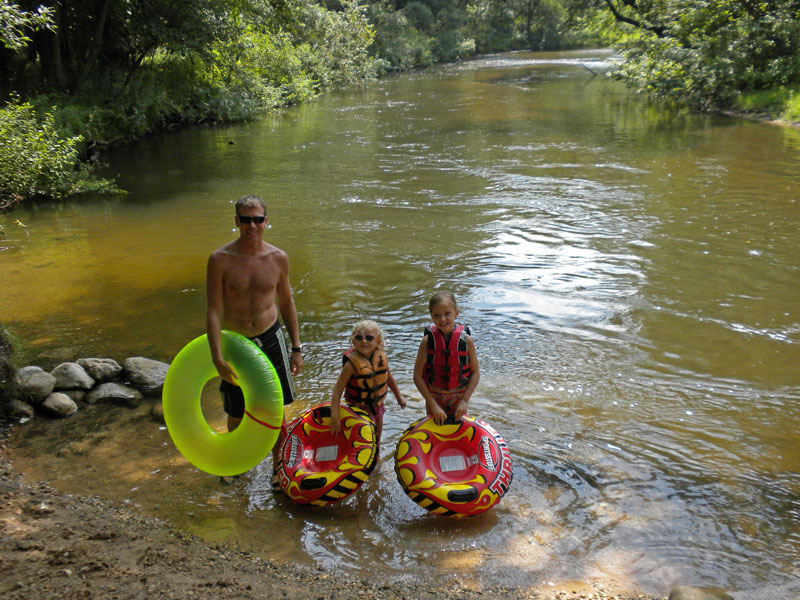 Getting ready to walk back over the bank for another lap.
Map and Directions to Pines Point >>
We learned about the tuber loop in one of my favorite books: Michigan's Best Campgrounds: A Guide to the Best 150 Public Campgrounds in the Great Lakes State
---
Silver Lake State Park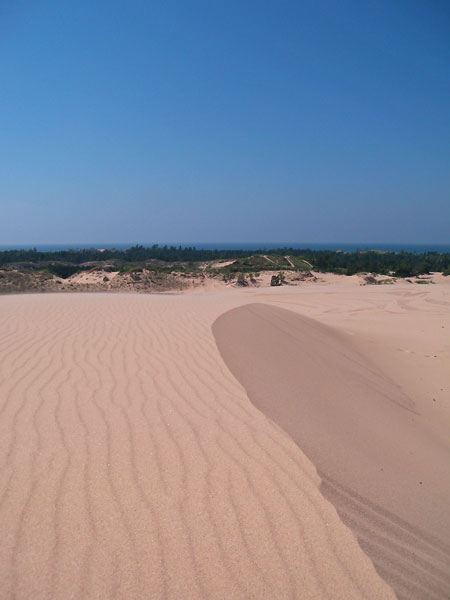 After tubing we drove over to Silver Lake State Park to play in the dunes. The rain in the morning made the sand perfect for walking.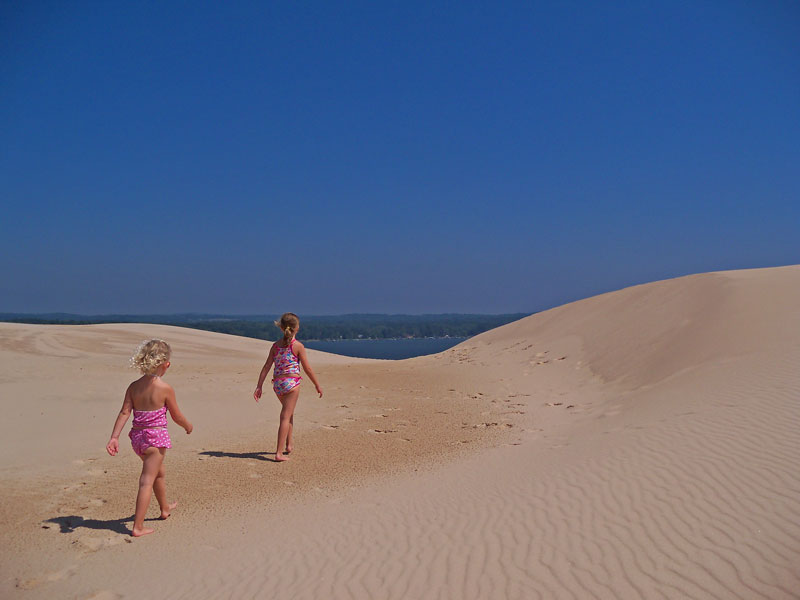 Mom was 6 months pregnant so she rested on a blanket in the shade while we ran around in the dunes.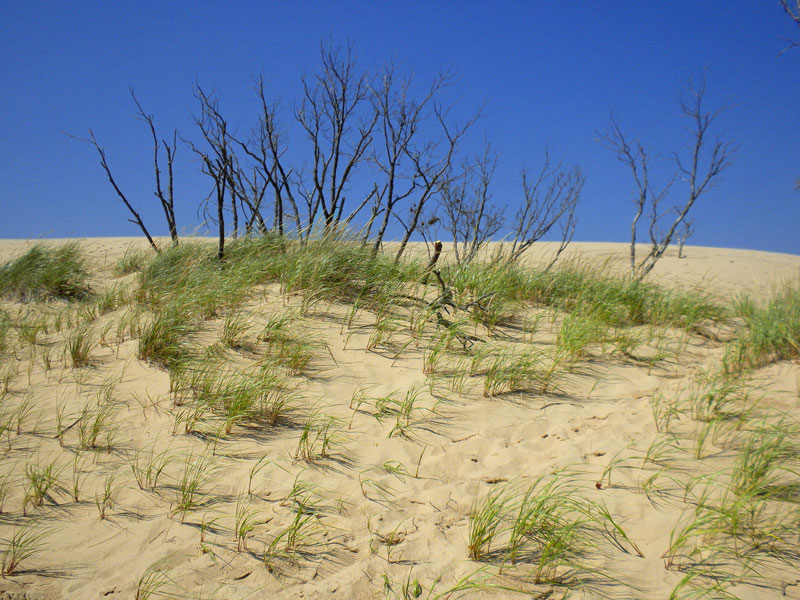 Near the top of the steps leading into the dunes.
Map of Silver Lake State Park.
For a hiking route in the Silver Lake Dunes see: Explorer's Guide 50 Hikes in Michigan: Sixty Walks, Day Trips, and Backpacks in the Lower Peninsula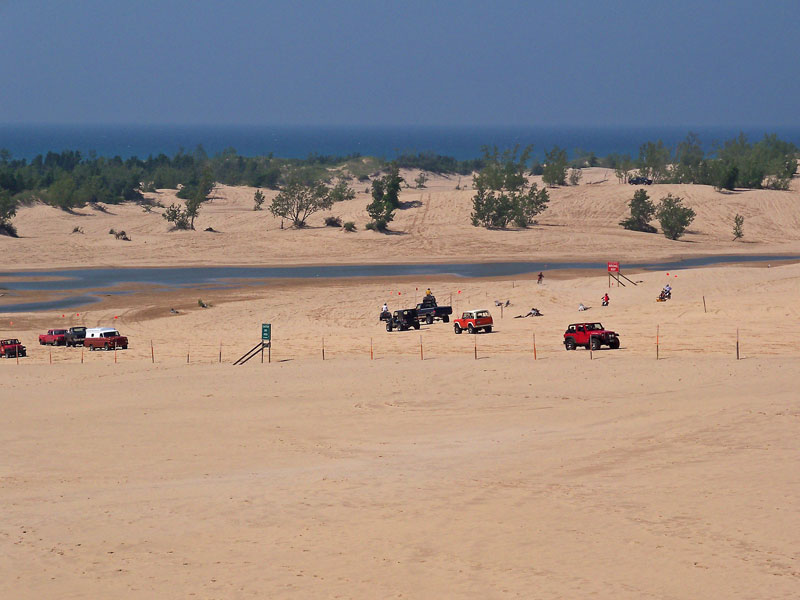 Looking over to the ORV area.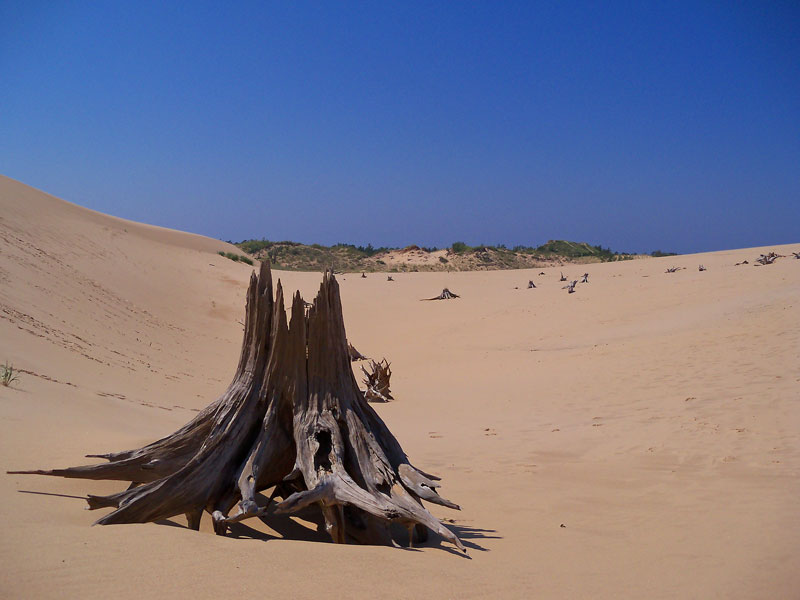 The ghost forest between the dunes.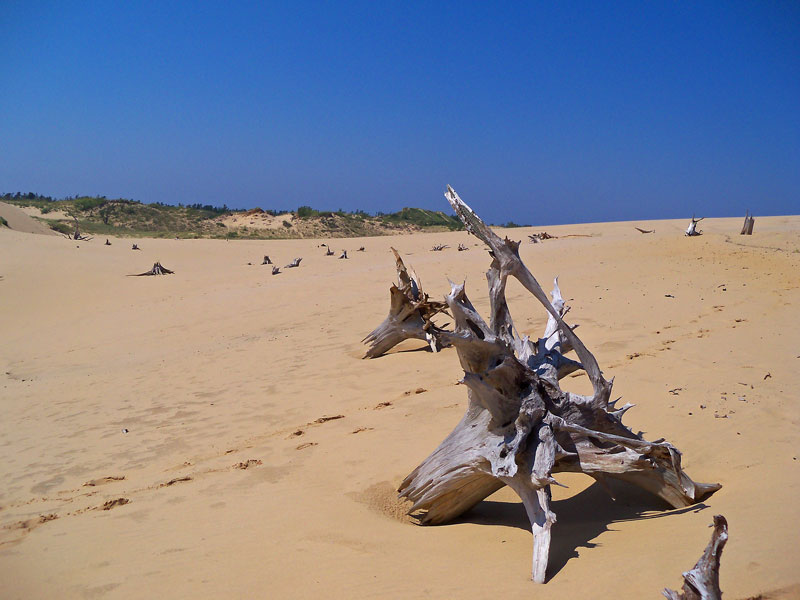 Another shot in the ghost forest.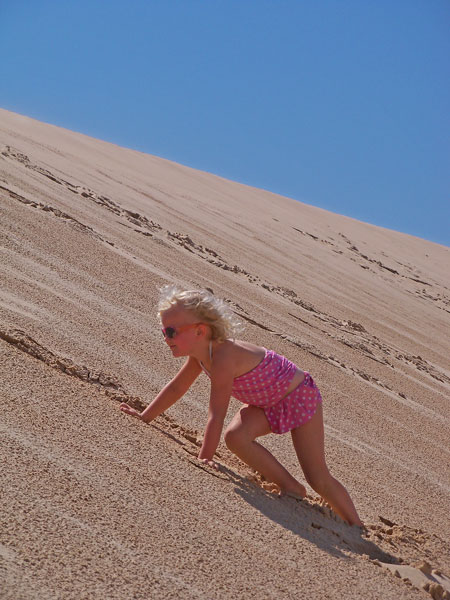 Running down is more fun than climbing back up.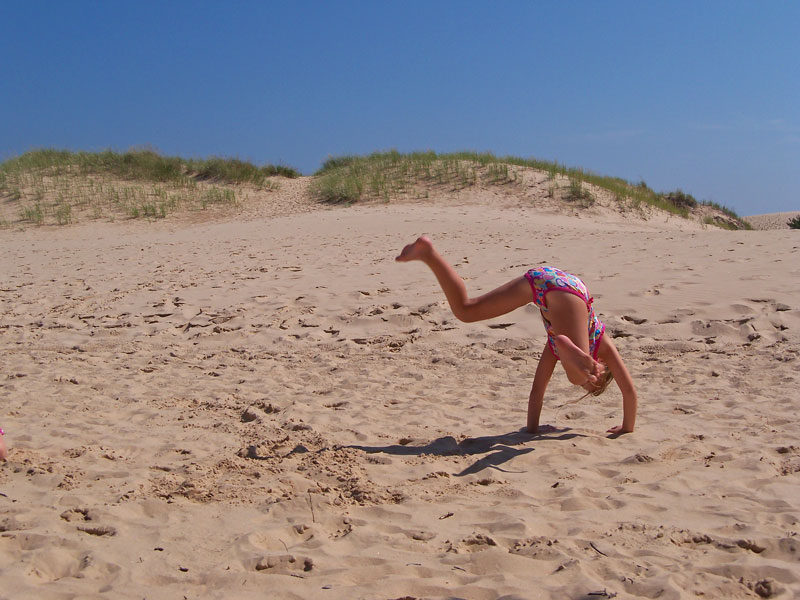 Dune cartwheels.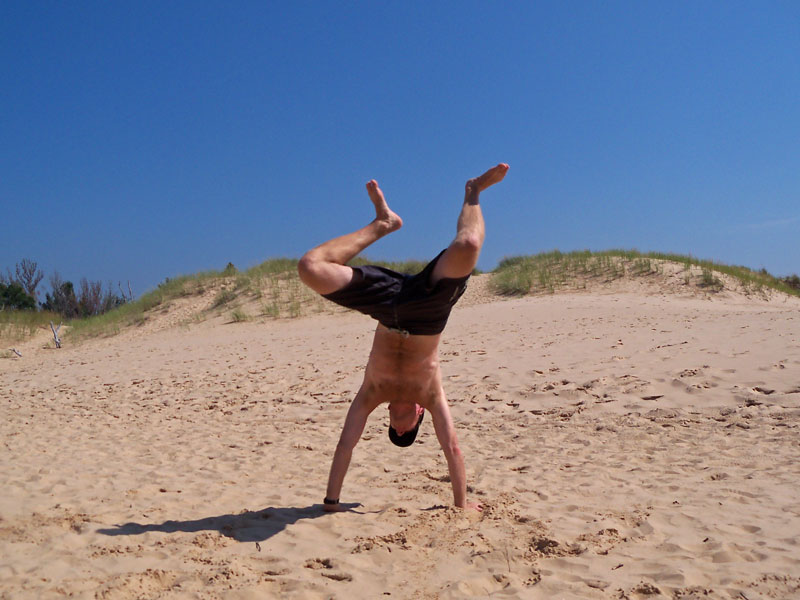 Why not?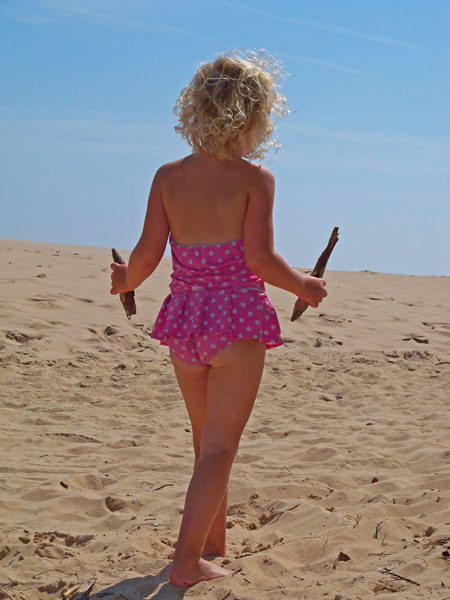 The end …too cute.
After playing in the sand it was time to drive back home.
---
---
Our Favorites:
Grand Trunk Double Parachute Nylon Hammock
We purchased this hammock right before our bike camping trip because I knew that comfortable places to sit are hard to come by on this kind of adventure.
Since then the kids have spent countless hours sitting in and fighting over this hammock. It is comfortable, lightweight, easy to setup and we also found that it dries fast after leaving it out in the rain for the night. It has been a great addition to our camping arsenal. We may have to buy a second one just so we can have a chance to relax in it.
Click here to find Double Nylon Hammocks on Amazon >>
---
Advertising Disclosure: We may receive a commission if you click a link on our site and purchase one of the products or services that we recommend.